Brief vs Protective Underwear?
There is a wide misconception regarding the styles of incontinence products, and this article will clear it up. In incontinence terminology, a "Brief" is an OPEN style product with Tape-Tabs that attach at the hips! A pull-on style product that is stepped into and pulled up to be worn is a Protective Underwear, like traditional underwear.
Why Choose a Disposable Brief?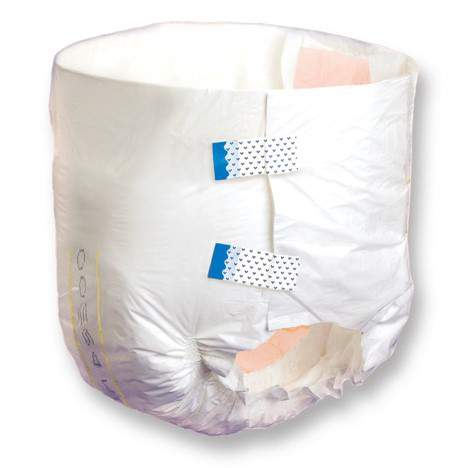 Disposable briefs with refastenable tape tabs are ideal for adults with limited mobility and limited use of the toilet. This is because people with limited mobility may not be able to stand or may have difficulty lifting their legs, making a pull-on style product difficult to change. Disposable briefs can be changed while an individual is laying down and the tabs can be repositioned for a comfortable fit. Additionally, disposable briefs are preferred by some with unique body shapes because the brief can be tightened to fit your shape. There are other personal preferences of wearers that make disposable briefs a preference over Protective Underwear, such as a poly-backing on some briefs (be sure to read the product details), the ability for multiple fastenings, and typically higher absorbency.
Why Choose Disposable Protective Underwear?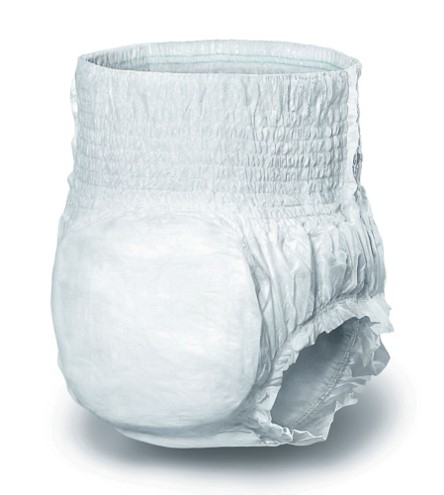 Protective Underwear or pull-on style incontinence products are quickly becoming the most popular style. They are ideal for adults who manage their own incontinence and want to wear a product that is similar to traditional underwear, in both look and feel. Protective Underwear are also recommended for adults with Alzheimer's disease because they are worn like regular underwear, triggering the muscle memory of pulling on underwear like they always have. Plus, adults with Alzheimer's may want to remove or pull at the tape-tabs on a disposable brief, which isn't an issue with Protective Underrwear.
An added benefit of Disposable Absorbent Protective Underwear are the tear-away sides, making them easy to remove (just rip the sides down) and easy to dispose.
In summary, a "Brief" is more like a diaper, "Protective Underwear" are more like Pull-Ups A disposable incontinence brief is a tape-tab style product that utilizes tabs to secure the brief closed. If you are seeking a pull-on style product, you want to use Protective Underwear. Hopefully this helps clear the confusion around briefs vs protective underwear incontinence products.
Brief = Tape-tabs
Protective Underwear = Pull-Ups