Parent with Incontinence? You Are Not Alone!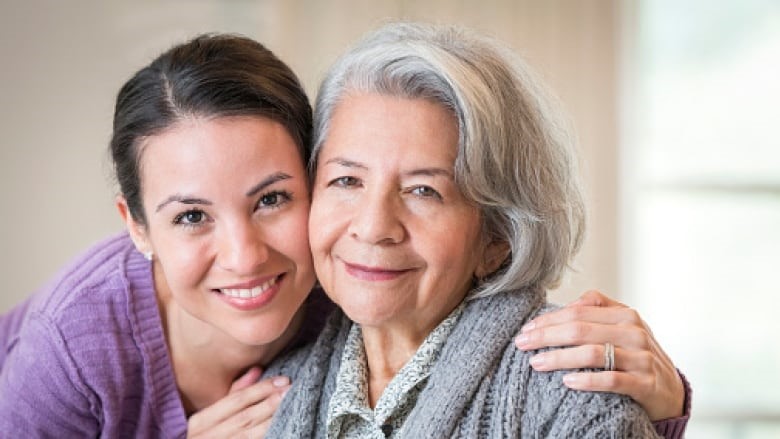 If you have a parent who is incontinent, you might feel like you are in uncharted territory, but do not feel alone. It is a challenge few expect to deal with as their parents age. But neither you, nor your parents, should feel embarrassed about this issue that many seniors will face for one reason or another. Many caregivers are challenged with the options and issues before they find solutions that can help them and their parents through this journey. Remember that incontinence is very often a treatable condition, so always speak with your parent's doctor to uncover the underlying cause. In this article you will find tips on:
Having "the talk" with your parent about incontinence

The importance of speaking with your parent's doctor about the issue

Different products for management of incontinence

Foods, drinks, and medication that can worsen incontinence

The importance of proper skincare for your parent with incontinence

How to toilet regularly to reduce the incidence of bathroom accidents

Tips on cleaning up after an accident

The connection between incontinence and dangerous falls in seniors


"The Talk"
Most of us have had an experience at some point or another that allows us to understand just how embarrassing incontinence can be. It's not surprising then that a parent with incontinence may try to hide or deny bathroom accidents. Additionally, we find that the generation of seniors that are at this age now, find this type of discussion with anyone very difficult. To help you deal with this delicate topic, here are some helpful tips.


Be empathetic and reassuring
Reassure your parent that many people go through this. Incontinence is common! According to the Center for Disease Control (CDC)1, 50.9% of persons aged 65 and over living at home reported having some form of incontinence. Offer to help your parent speak to their doctor and search for solutions for their incontinence. You can reassure your parent that liners and disposable underwear are available in a cloth-like material, and there are a few well performing products that are not bulky, so only the two of you will know the difference. We at First Coast Medical Supply offer samples of all these products to try before you purchase. The average person spends $150 before they decide on the products they like. Why spend the money when we provide free samples to try different types and sizes of products? Explain that wearing protective products can help them feel more confident in case of an accident. Many seniors begin to avoid social settings, it may even help them be more active as well.


Use some light humor
Incontinence is a common problem, so why not talk about it and maybe even laugh about it a bit? If you can speak about it lightly and openly, you can help maintain your parent's dignity and everyone will be more comfortable.


Call in help
If you have tried to talk casually to make your parent comfortable on this issue, but they still seem closed off, try bringing someone else in to help. A parent with incontinence might find it difficult to discuss this issue with their children. Perhaps a trusted friend or doctor can help. Many seniors have developed a significant level of trust with their doctor over the years. Also, we at First Coast Medical Supply help customers with these discussions all the time, most people are very comfortable talking to us about these issues, because it's what we do every day. Daughters may note that some men may feel more comfortable talking with another man about this sensitive topic. You can find some important information on helping men address their incontinence in this Huffington Post article2. Remind your parent that incontinence is a common medical condition, so the doctor will be comfortable discussing it.
*More on the importance of keeping your parent's doctor informed below.


Say it again: You're not alone!
It is always good to reassure your parent that they are not alone in this issue - people of all ages experience incontinence challenges. Women often experience mild incontinence following pregnancy, and men who have had prostate surgery will often have these issues too. If you have a personal story to share, go for it. When taking your parent to the grocery store or local pharmacy, show them the aisle for incontinence supplies, you can point out the huge quantity of products in this aisle as an example of how many people are using them. It is important to note that the products found at most drug or grocery stores are lower quality than what First Coast Medical Supply carries, or other products you can find online. Many times, they are more expensive, product for product, than the better-quality products as well. Depends spends millions of dollars every year on advertising to help introduce your parents to disposable protective underwear, but when it comes to quality compared to other products available, Depends just don't measure up.
Ask your parent if they have ever noticed someone wearing disposable underwear or liners. Probably not, so why would someone else notice theirs?


Vocabulary
What's in a word? With incontinence, the words you use can preserve a sense of dignity! Using the words "briefs", "disposable underwear", "liners", "shields", or "throw-away underwear" can make the conversation much more relaxed.


Plant some samples
Make it easy to choose protective liners and underwear by planting them in convenient areas. Fold some cloth-like disposable underwear and leave them in an underwear drawer, and in the bathroom. Place a bucket with a lid in the restroom for disposal. Remember that you can disable the flushing handle of the toilet to prevent clogging if you find this is an issue.


Solutions
Once you've had the talk and your parent is ready to take on their incontinence issue, here are some solutions to help you work together to overcome or control bathroom accidents.


First: Speak to the doctor
Often times incontinence is caused by an underlying condition that can be managed or is temporary! That is why it is so important to speak with your parent's doctor. A doctor will help you to better understand why your parent is having this issue, and to learn what solutions are available. See a list of conditions that may cause incontinence on the Urology Care Foundation3 website, a trusted source of information to help you and your parents with incontinence issues.


Toileting
Establishing a regular toilet schedule can decrease the incidence of accidents, making your parent with incontinence feel happier and more secure. If your parent has dementia, take them to the restroom at intervals even if they say they don't need to go. Check out this article on training the bladder on the Urology Care Foundation website. Remember - men can do Kegel exercises too!
Kegel and Pelvic Floor Exercises4

Supplies
Once you have discussed your parent's treatment with their doctor, the doctor should set a treatment plan. Sometimes the doctor will recommend incontinence products. There are a variety of protective disposable products to choose from:


Disposable undergarments
A wide variety of products are available. Both men and women often find that using a combination of products offers them the flexibility they require for a range of daily activities and circumstances. The combination of products that works best will depend upon your parent's lifestyle and personal circumstances.

Please look at all the product groups available, you will find that some products are unisex while others are suitable for only women or only men.
We have developed a tool to help you choose the right product.
Let us help you choose.
Absorbent pads are one of the most commonly used type of product for containing leakage, especially for women, although other female devices do exist, they are less widely used. Look at what is available, you may find that they will work for your parent.

Men have several types of devices available to them and many men find devices to be more acceptable than pads. Again, using a combination of products often works best for depending on your lifestyle.

There is more research evidence for some products than for others and this has been referred to where it exists. Liners, pads, and shields can be used for light to moderate leaks. For moderate incontinence products specific to women and men or unisex protective underwear may be suitable. For full accidents or if a parent with limited mobility, a disposable brief will provide better protection.


Mattress and chair protection
"Chux" or "bedpads" are disposable or liquid resistant fabric squares that can be placed on the bed, chairs, in the cars, or anywhere else to protect surfaces from leaks.
Washable waterproof mattress protectors are large sheets that cover the mattress. Mattress protectors and reusable or disposable bedpads can be placed under the bedsheets for comfort. If soiled, the sheets and mattress protector can be washed, or disposable bedpads can be thrown in the trash.


Bedside commode
A bedside commode is small toilet with handrails that can be placed near the bed of a parent with limited mobility, who may have trouble making it to the restroom. There are a variety of tips available online for odor control with a commode, such as using a terrific product by Clorox called Urine Remover that does not contain bleach.


Skin Care
Skin care is very important in older adults with incontinence issues, as waste left on the skin for extended periods of time can cause irritation, skin breakdown, and urinary tract infections. If you have a parent with incontinence, remember the four steps of skin preservation: Cleanse, Moisturize, Protect and Treat. Use a pH-balanced cleanser, a vitamin-packed moisturizer, a gentle touch, and apply a barrier cream as a final step. The barrier cream acts like a barrier between the skin and the environment around it, preventing the breakdown of sensitive skin. Make sure they are changing their products regularly!


Fluid intake, Diet and Medications
Your parent's diet can have a large impact on frequency of urination. Some medications will also increase the need to go, including Alpha-blockers; brand names Cardura, Minipress, Hytrin; generic names doxazosin mesylate, prazosin hydrochloride, terazosin hydrochloride.
Read this handy article to understand how your diet affects bladder control:
How Diet Affects Bladder Control5

Cleanup
There are several products that can be used to clean fabrics after an accident, including pet stain removers, Oxyclean, and dilutions of vinegar and hydrogen peroxide. Here's a handy guide on How to Clean Urine from HowtoCleanThings.com.


Falls
Did you know that incontinence is one of the most common causes of falls in older adults? A parent with incontinence is often rushing to the bathroom during a sudden urge to go, and in their rush, they can trip and fall. Make sure there is a clear path to the restroom, and that it is well lit for nighttime visits. Wearing disposable incontinence garments may protect your parent from potential falls as well as bathroom accidents.


References: